On July 4, the first "Belt and Road" World Textile University Alliance (WTUA) Seminar for Textile Talents was held on the Songjiang Campus of Donghua University (DHU). The two-week seminar consisted of four parts, namely lectures on textile technology, seminars, cultural visits and visits to China's leading textile companies. 33 teachers and students from textile universities in Iran, Uzbekistan, Mongolia, Sudan, etc. participated in the seminar.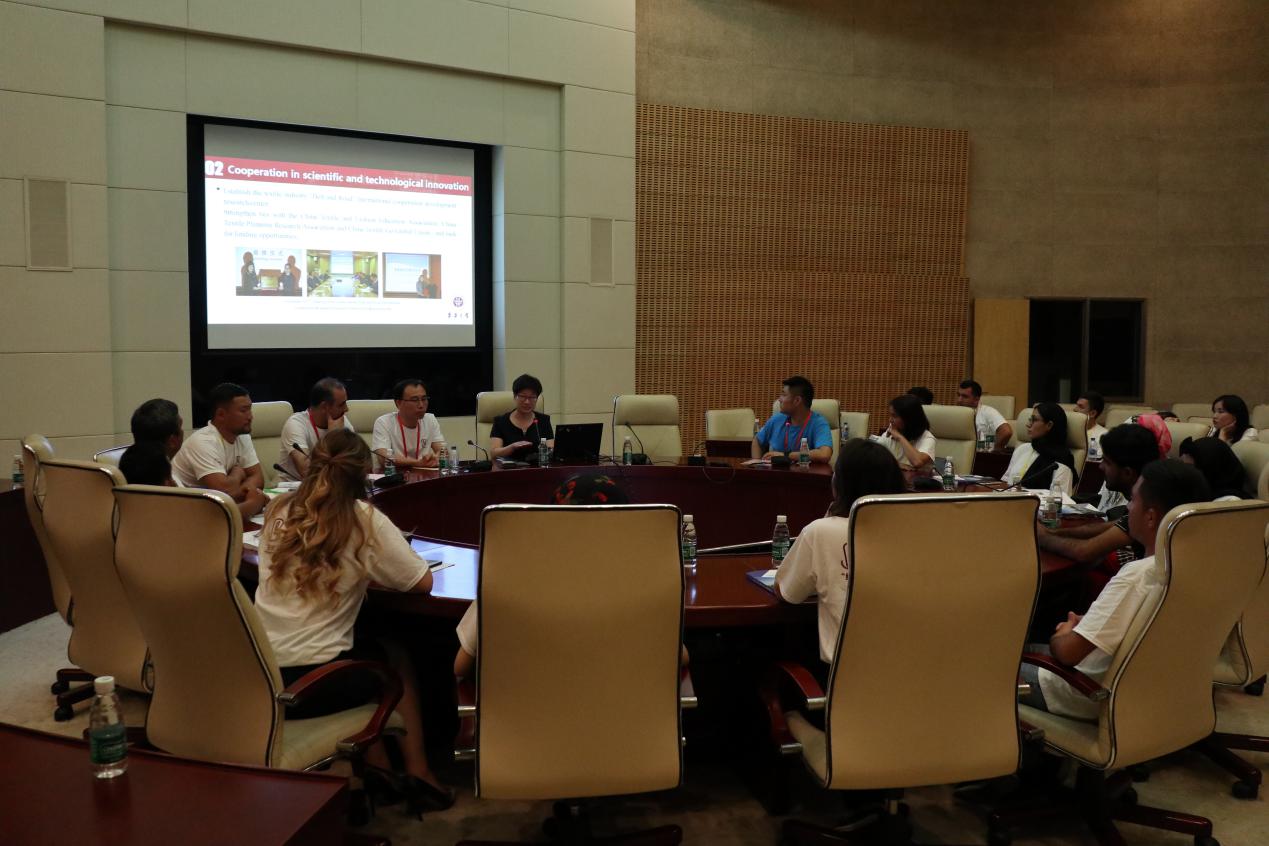 At the opening ceremony, Zhao Mingwei, Director of the International Cooperation Office, introduced that DHU has provided a constant source of talent and intellectual support for the international cooperation of the textile and garment industry in response to the Belt and Road initiative. Qin Xiaohong, Deputy Dean of the College of Textiles, expressed a warm welcome to the trainees. Wu Xiaojun, Deputy Dean of the International Cultural Exchange School, issued a certificate of appointment for the members of the seminar committee.
Ganjargal Gantumur from the Mongolian University of Science and Technology, Kamila Dobrix from the Namangan Institute of Engineering and Technology, Uzbekistan, and Toranj Nasiri from the Amirkabir University of Technology, Iran, spoke as student representatives. They expressed their gratitude to DHU for providing such a platform for the textile talents worldwide, and looked forward to gaining fruitful results from the seminar. The teachers from universities also expressed their hope to deepen exchanges with DHU through the WTUA.
In recent years, DHU has focused on its characteristic discipline to strengthen the education for international students, and improved the connotation construction to serve the "Double First-Class" initiative and educational opening-up of China. In December 2018, Donghua University and Tashkent Institute of Textile and Light Industry, Uzbekistan (initiators), together with 33 other textile universities of 18 countries, established the Belt and Road World Textile University Alliance. As one of the programs for talent training and exchanges, the seminar received positive response and support from the WTUA members.